Muteki Karate-Do©
.
Welcome to Tora Black Belt Academy web page and thank you for choosing Tora for your martial arts school.
Join us on Facebook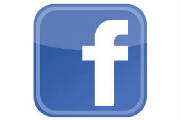 Beginners Always Welcome!
Beginners Always Welcome! Get fit, Meet new friends, Boost self-confidence, Learn new skills, Spend quality family time together and be all you can be. You can do all these things in one easy step. No matter how fit or unfit, fat or skinny, young or old, (from age 2 to 80) Join Tora Black Belt Academy. Karate, self defence and so much more. Nothing to loose and so much to gain. Give it a try, how much would you love to say "I'm a black belt" all it takes is you, some hard work and dedication. You can do it.


Tuesdays: Kirkshaws Neighbourhood Centre, ML5 5BF. 6:30-7:30pm



Dont Forget To Sign Out Guestbook at the bottom of this page!